Training
Please see our 2023 – 2024 Early Years training brochure for a quick guide to what's on offer this coming year or check out the training menu on the left hand side of this page!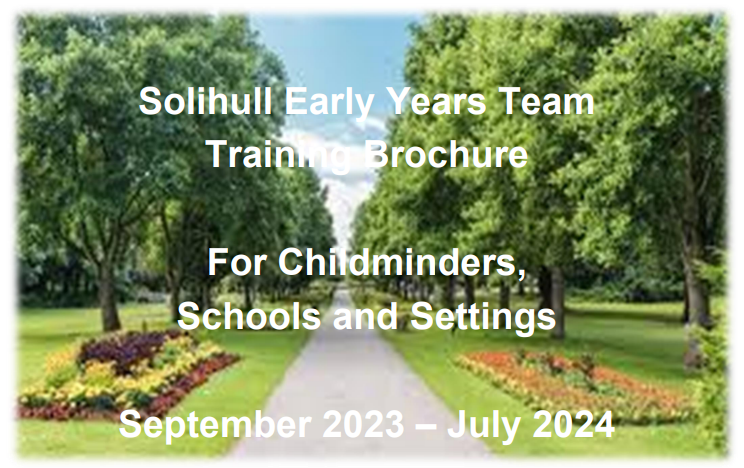 Autumn Term 2023 Training – Coming up
Early-Years-Team-Training-brochure-2023-2024
Department for Education Early Years Training Programme
We offer a range of training opportunities to support the on-going professional development of practitioners. School-based settings can also find training opportunities on the Solihull intranet Solgrid site. You will need your Solgrid password to access this page.
If you are a new provider looking for support in setting up a business, or an existing provider wanting to improve your business skills, Blue Orchid can provide free workshops or 1-1 support.
Enterprise for success