Home
Welcome
The health and wellbeing of the Solihull community is a key priority for Solihull Council, as detailed in the Council Plan. As part of this commitment, it is recognised that supporting the development of children and young people's health and wellbeing is crucial if they are to grow and develop to be the best they can be. We want children and young people who attend school in Solihull to learn and achieve well, to be physically and emotionally healthy, and to be empowered to increasingly take responsibility for their own health, wellbeing and safety as they grow and develop. Schools are highly committed to this aim. We have a thriving and well-regarded Solihull Healthy Schools Programme. Full details can be found on this site.
This website aims to provide a wide range of information, resources and documents to support schools and other professionals working with children and young people. Please visit the site regularly as you will find frequent additions and updates.
If you would like to contact us, please email Solihull Education Improvement Service: seisenquiries@solihull.gov.uk.
Latest news
October 19, 2018
The DfE posted this advice last week: There is currently a supply issue affecting EpiPen and EpiPen Junior. This is expected to continue for the remainder of 2018. The shortage …
---
About this site
This site is predominantly aimed at schools and other professionals working with, and supporting, children and young people. However, some links may be particularly useful to share with parents and carers or with children and young people.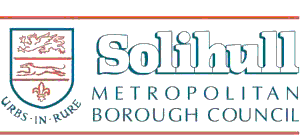 @solihull_schs tweets